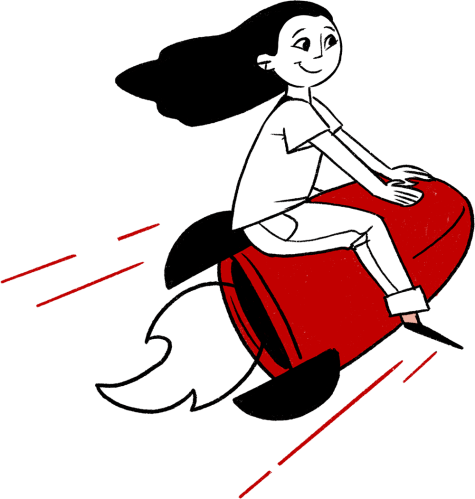 Bracket Email Encryption Guide
Having the knowledge and tools to encrypt email continues to become increasingly important. Cybercrime remains an ever-present threat, so by taking extra security measures, businesses (and individuals) can protect themselves from breaches.
What Is Bracket Encryption?
Bracket is an email encryption service that can protect communication both within and without a company. It adds a powerful level of security to communications while also being easy to use. But there are a few helpful tips to figure out to see the greatest benefits of this system.
How to Send Encrypted Emails With Bracket
From Within an Email Client
With Bracket, you possess the ability to dispatch encrypted emails through any client configured to send and receive mail for your email account. You are free to continue using your preferred email application on your desktop computer, phone, or tablet.
To send an encrypted email, all you need to do is enclose the subject within brackets [just like this]. That's all it takes to fully encrypt your message. When you transmit the message, it will be securely delivered directly to Bracket's systems, which will identify the special subject and apply multiple layers of highly secure encryption. Following this process, an automated email will be promptly dispatched to your recipients. Your receiver then gets a one-time-use like, taking them to a page where they can view the message.
Through the Bracket.Email Page
Another option for encrypting your message is to go to https://bracket.email and enter your email address to log in. If you have an authorized account, we then send you a secure link to complete your sign-in. Follow that link, and you are in. Alternatively, you can enter a one-time code received in the email. You may also need to pass additional security validation, such as questions to confirm your identity.
Once you are in, you can click the pencil icon to begin composing an email (it is on the left on desktop or the bottom right for phones and tablets). Brackets automatically wrap your subject, so you don't need to do anything else to encrypt your message. The system saves your drafts, which you can return to at any time.
While logging in may take some more time, this option allows for sending messages with some extra options.
Replying to Emails
Even if someone emails you a nonencrypted email, you can use Bracket to send an encrypted response. Simply hit reply, enclose the subject in Brackets, attach files, and submit.
Can Attachments Be Sent (and Encrypted)?
Yes, and yes. In fact, using Bracket allows you to send attachments up to 250MB in size, roughly 10X larger than basic Gmail allows for. As with the rest of the email's content, the attachments are encrypted within the message.
Changing Bracket Settings
Settings can be accessed by clicking on the gear icon (top right of inbox on mobile and left navigation panel on desktop). There you can find customizable settings that include options for:
Profile: Control what your contacts can see, including your photo, name, title, and company. All are optional inputs, but may help make your encrypted emails more readily recognizable.
Message Defaults: Several options for how you want your messages to work and look by default. You can always override them manually in any individual new message.
Added Security: Two-factor authentication can be enabled for extra security.
How Long Can Emails Remain Viewable on Bracket?
A big part of security is not keeping things around for too long, which gives cyber threats more time to target them. To ensure their clients do not have sensitive data sitting around, Bracket saves messages for only one year. However, you can set this to a shorter time period in your message options. Additionally, Bracket users can securely download their data via export if they wish to hold onto them longer. Once a message expires, it is no longer viewable by either the sender or the recipients.
What Our Clients Are Saying





Using Bracket With Gmail and Other Personal Email
Brack can only create encrypted emails with the addresses your email administrator set up your Bracket account with. So while that might be a familiar email client, it does not extend to using it with your accounts that are not affiliated with your company's Bracket account.
Contact Methodology IT to Enhance Your Security Today
Methodology IT works with clients across multiple fields to provide secure IT services. Cybersecurity continues to become increasingly important, and we strive to ensure our clients remain protected on every level. With 24-hour support and a dedicated specialist always available, your business is in good hands. Get started today for unparalleled IT support, security, and management.
How Secure Is Bracket, Really?
The short answer: very, very secure. However, Bracket remains an easily usable method to protect your messages' privacy. The system uses proven security measures, including "device fingerprinting" to add additional protection. Another layer of security is added by monitoring the geolocation signature of a sign-in request, ignoring any suspicious requests from distant locations from your current location.
Two factor authorization and enabling a personal data key are two additional ways to increase security.
TFA: requires a randomly generated six-digit code delivered via SMS to your device. This is a proven method of adding security without adding any inconvenience.
Personal Data Key: In the setting page, you can generate a personal data key that you should store in a safe location. This key is what allows you to sign in, creating an extra layer of security. However, losing this key may require a full reset of your account, so be sure not to lose track of where you store it.
SERVING CLIENTS IN LOS ANGELES AND SURROUNDING AREAS