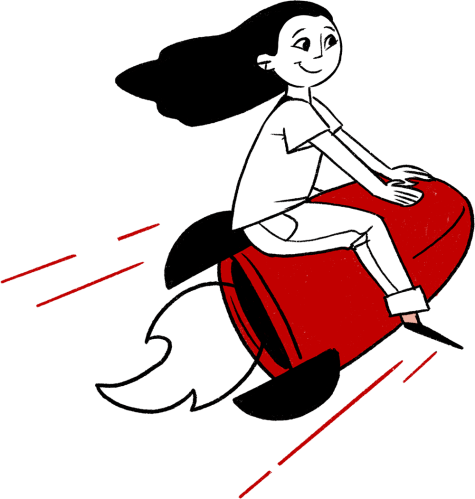 Say goodbye to technology headaches with our all-in-one management solution from Methodology IT.
No business can function today without some manner of IT infrastructure. But this reliance on technology also requires someone with the knowledge to use it right. Methodology IT aims to be the force that allows companies to utilize tech solutions through client-centric IT Support to continually improve their efficiency and facilitate growth.
On the other hand, having poorly optimized or configured tech systems without a team to handle them can be a costly hassle for companies. Troubleshooting can take hours to weeks of company time, costing your business immensely.
As computer systems become increasingly complex, the need to stay up to date with software and tech becomes even more vital, but also far more complicated. Methodology IT stays up to date for you, ensuring you can always use the latest systems and programs for your company's betterment.
With services that range from setting up your IT system to dedicated support to keep it running, Methodology IT is key in helping local businesses grow and stay on top of the competition. Every IT support package is built with your business's unique needs in mind, with a focus on covering hassles, reducing company costs, and saving time. Let us handle IT so you can focus on bringing your company into the future.
IT support from Methodology IT opens the door for:
Vigilant Security: Rest easy knowing IT technicians continually monitor the security of your data and networks.
Growth-oriented practices: support designed to adapt and encourage company growth by reducing costs and IT issues.
Enhanced productivity: harness the power of IT systems for better workflow without worrying about maintaining them yourself. All the power of IT, none of the hassle.
Clear prices with no surprises: with flat rates and monthly IT service packages, you will never be hit with a surprise cost for IT support.
IT Support All Day, Every Day
When it comes to IT support, Methodology IT is always available to assist you. Our support line is manned by real people who have the technical expertise to offer you real-time solutions to your IT issues. We don't use automated menus or bots – we are here to provide you with genuine, human support whenever you need it. When we say we are here for IT support, we mean it.
What Our Clients Are Saying





Set up your call to learn more today
SERVING CLIENTS IN LOS ANGELES AND SURROUNDING AREAS