Information technology has been revolutionary for the healthcare industry in recent years. From leveraging digital tools to analyze patients' medical information to virtual care, the healthcare sector has experienced a robust digital transformation since the pandemic. And as advanced technologies flood the market, healthcare business owners must keep up with consumer demands while managing and implementing the right technological tools to drive growth and improve the quality of medical care.
According to experts, the market for healthcare information technology is predicted to reach USD 390.7 billion by the end of 2024. The rise of using big data and analytics to structure complex and diverse healthcare data and the consumer need for Telehealth and remote patient monitoring form the critical drivers for this market and represent future consumer trends.
There are several ways that information technology is being used to enhance patient safety, care, healthcare delivery, and patient-provider communication. Digital patient records, informatics, and data management are some of the most remarkable applications of IT in healthcare. These systems not only save time for healthcare professionals but also increase the accuracy of diagnosis, thus improving patients' health.
One of the core goals for business owners is privacy protection while enhancing patient care. IT systems can help medical personnel provide patients with improved care while improving patient interaction. By raising the standard of care given to patients, information technology in healthcare aims to improve the general health of the population.
Investing in technology and IT strategy to manage health-related information is key to ensuring seamless business development. Healthcare business owners need to strategize and execute healthcare IT systems to help them achieve their business goals.
It is crucial to balance technological investments while utilizing current tools in light of the widespread digital transformation occurring throughout healthcare companies and the industry to stay competitive and provide the best customer service.
Here are some of the benefits that medical and healthcare organizations can avail if they have a sound IT strategy and framework for their operations:
Accuracy: Managed IT systems deliver more precise, usable, and easily accessible health information on a patient, resulting in better patient care, accurate diagnosis, and fewer chances of error.
Security: Protected patient records are stored in systems with secure access, effective data management, and recovery systems which help you continue your operations seamlessly in case of any error, outage, or cyber security threat.
Quality of Care: Analytics and data management enables quicker and better judgments to be made about public and individual health hazards which can enable your staff to focus more energy on patient care.
Virtual Care: Systems that support patient and healthcare professional communication virtually to help patients in emergencies, quick consultations, and follow-ups.
Multi location Communication: When you have different locations, your managed IT solutions provider can help you seamlessly collaborate with all your systems, ensuring secure access to centralized data and applications from all company locations. This can assist in creating support or social networks for the medical and operational staff so that they can effectively communicate to provide the best possible care for patients. As new technologies will continue to disrupt and revolutionize the field, partnering up with a trusted IT-managed solutions partner for all your IT support and needs is essential. With recommended cost-effective solutions and strategic planning that considers the future, healthcare IT assistance can immediately meet your demands and help you create a competitive advantage for your business.
Strategy, support, and maintenance of these IT systems form the foundation of building long-term financial growth for your medical business. Here is where we come in! Our consultants and experts at Methodology IT can help you fully realize your business' potential regarding the benefits of healthcare information technology. We help you strategize, consult, plan, implement and manage complete IT solutions for your business.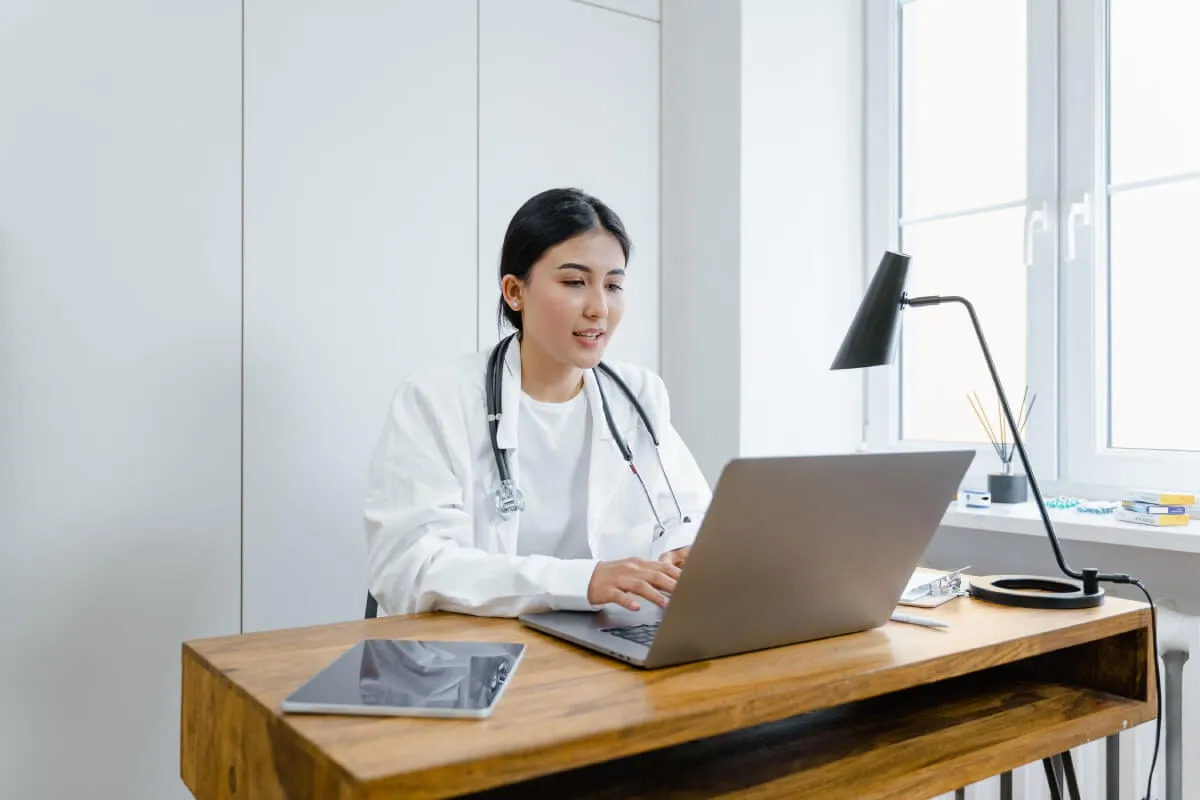 Why Should You Choose Methodology Healthcare It Solutions and Consulting for your medical healthcare business?
1. We strategize, plan, implement, and maintain IT projects within your budget.
2. Our team of healthcare IT experts understand best practices and provide deep expertise in implementing IT solutions that make sure you are HIPAA compliant across your organization.
3. We can help you align and consolidate your systems, ensuring secure access to centralized data and applications from all locations.
4. Our managed cybersecurity services also offer proper data backup and recovery solutions which are critical to recovering data quickly to save downtime.
5. We offer ongoing IT optimization and responsive support for all your queries.
Schedule a free consultation today to discuss
how your business can benefit and grow with managed IT solutions.